Wild Brush (formerly Dirt Chalk Bags) is on a mission to create gear as beautiful as the places you adventure. We create gear that's not only functional but inspiring while supporting sustainability, marginalized communities, artists, small business, and smashing the patriarchy.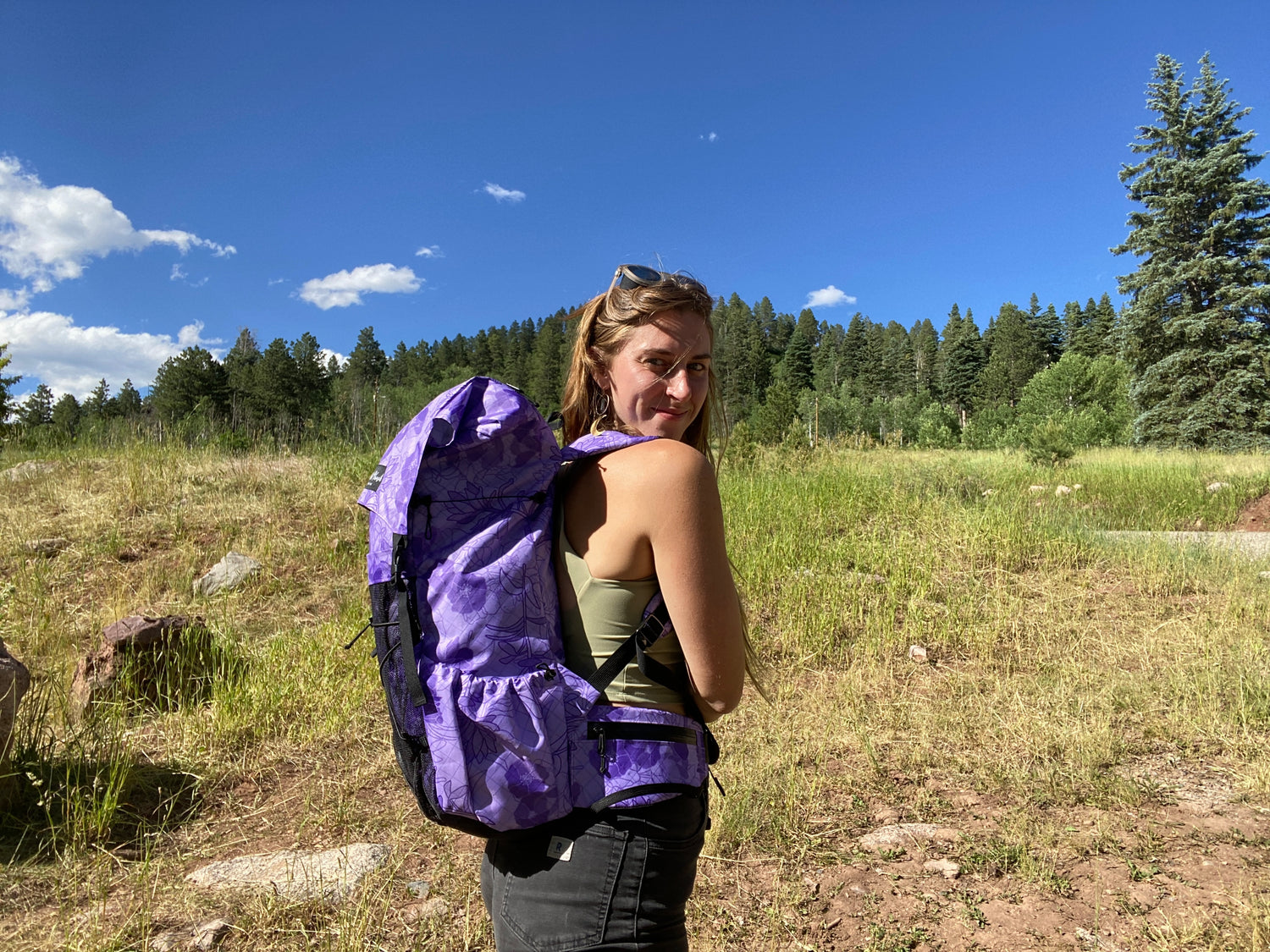 Hey there, I'm Julianne
Lover of dogs, basking on rocks in the sun like a lizard, and warm vegan dark chocolate chip cookies
After years of using unfunctional and boring gear, I decided I'd take my love of creating and my love of art and try my hand at gear. I started Dirt Chalk Bags as a college senior with my childhood sewing machine. The first chalk bags were hand-sewn in a Dodge caravan on a climbing trip up the West Coast.
Over the years, Dirt Chalk Bags has grown to be a community of artists all over the world and I've grown from just a climber to a mountain biker, backpacker, trail runner, and all-around-type 2 fun lover. It was time DCB grew up too. I am so stoked to launch Wild Brush with all the love and intention in my being. A brand centered on something I always try to embody, being unapologetic about who you are.
Thank you for being unapologetically wild with me.